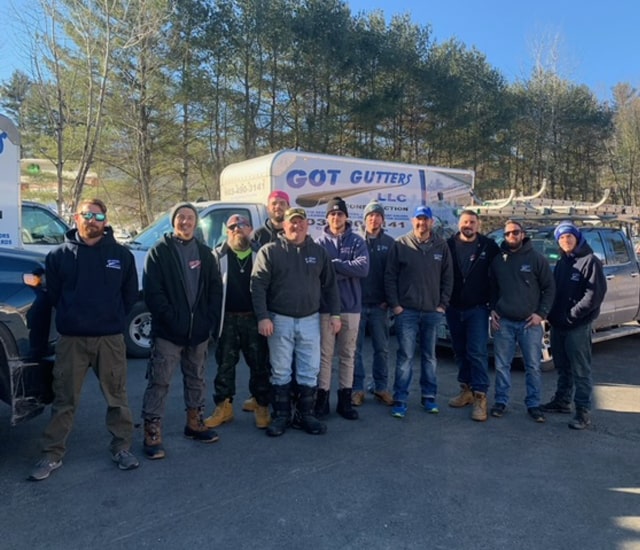 Gutter Installations Year Round
Gutter Installations Year Round
At Got Gutters, we specialize in gutter installation, cleaning, maintenance, and repair services. With over a decade of experience in the industry, we can handle a wide variety of situations for residential and commercial properties alike. Going beyond gutters, we also offer construction services from siding to roofing and everything in between. As your gutter installation company, we have you covered for any type of project. Contact us today to request a free estimate and to learn more about our services. We look forward to hearing from you.
• Gutter Cleaning
• Gutter Guards
• Construction Services
• And Much More!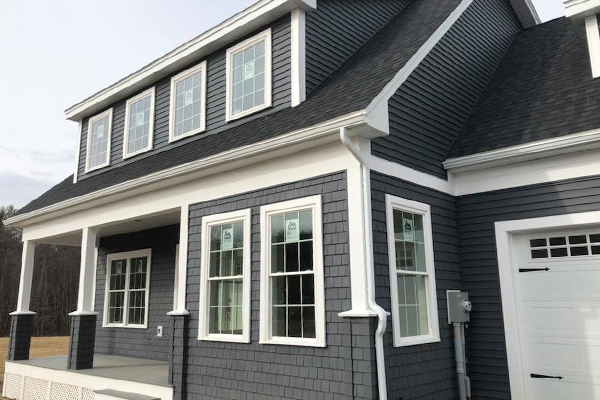 Construction Services at The Ready
Construction Services at The Ready
Going beyond gutter services, we also offer a wide variety of construction services. Power washing can quickly rid your property of mold and mildew, while siding and roofing options will upgrade your curb appeal with ease. Our team has the expertise and technology to make your property beautiful and functional. Contact us today to learn more about our services, or to request a FREE estimate.
• Windows (New & Old)
• Power Washing
• Siding & Roofing
• And Much More!
• Windows (New & Old)
• Power Washing
• Siding & Roofing
• And Much More!
Got Gutters team did an excellent job with our gutter install. We're very happy with the final product. Our gutters were installed within a week of the final quote. The team was very professional, and did quality work. They worked efficiently and left us with some great gutters! Additionally they left the job site without a single piece of trash or construction debris. Would recommend 10/10!
I requested a quote from Got Gutters for gutters for our house. Jason provided a quote and various options very quickly. He and his team were extremely organized, professional and efficient with both the quote and order process, as well as the installation. It really couldn't have gone any better and I wish all companies were like this.
Got Gutters installed new, seamless gutters on my entire house. The team was quick and responsive during the quoting and estimate process, easy to schedule, and arrived on time. They brought a full crew and finishing my entire home in just hours. They were professional, courteous, and the finished product looks amazing. Highly recommend!
Jason was very helpful helping us decide what products would work for us. Great product and price. Crew was professional, efficient and eager to please. They did a great job fabricating and installing gutters on our new home. Very pleased. Highly recommend.
Got Gutters just replaced gutters on my house and added them to my new addition. The guys arrived around 9am and were done by 2pm. Except for the new gutters, you wouldn't even know they had been here as they cleaned up after themselves. Highly recommend. Great pricing.
I called "Got Gutters" on Tuesday, they told me they would make it happen. On Thursday a full crew showed up, these guys worked as a team, very professional, check out the detail work where they tied the gutters into each other. I strongly recommend this company.
Jason and his team were friendly and professional. Arrived on time and completed my whole house gutter installation quickly. His pricing was extremely fair compared to other gutter quotes I received. Please choose Got Gutters! I know that I will be recommending them to my family, friends and professional clients as well!
Jason and Got Gutters were great. Jason came out and provided a quote via email at a very reasonable price. We scheduled the work and his crew came out on schedule and did the install in about an hour. They were very knowledgeable about the process. They did a great job — the gutters they installed matched perfectly with the gutters that construction company did on the back of our house–the install looks clean and pleasing to the eye.
Jason scheduled the work faster than I could have expected and was true to his word regarding when he would arrive. My wife said the crew was courteous, professional and focused as far as getting the job done. I have absolutely no complaints and have already recommended this company to other friends of mine to use in the future.
We are very pleased with the work and results from Jason's team. They installed our gutters in a very meticulous manner and at lightning speed! The team was very professional and provided expert guidance. We would highly recommend Got Gutters for anyone looking for top quality, value, and great service.
Mon-Fri: -8am-7pm
Sat: 9am-4pm
Sun: 9:30am-12pm
131 Rockingham Road
Derry, NH 03038
35 Long Pond Road
Tyngsboro, MA 01879