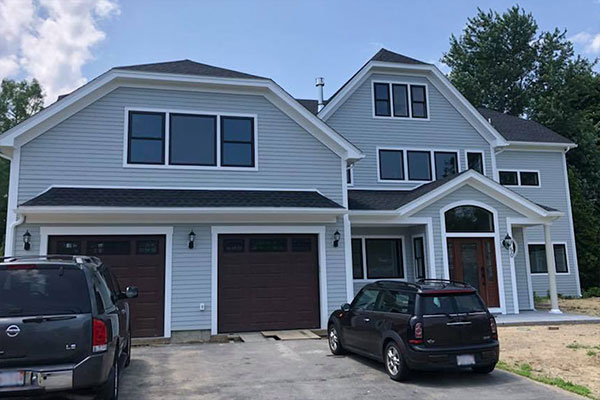 Chelmsford, MA Gutter Installation & Cleaning Services
Chelmsford, MA Gutter Installation & Cleaning Services
At Got Gutters, we have been installing and cleaning Chelmsford gutters for over one decade. We carry the top gutter options available, in a variety of materials and sizes – ensuring we have the perfect fit for your property. With commercial, apartment, and residential gutter installations, we take care of everything. Beyond installation, we can also take care of routine cleaning as well as gutter guard installation services. Keep your system running smoothly with the assistance of Got Gutters. Contact us today for a FREE estimate.
Going Beyond Gutter Installation
Going Beyond Gutter Installation
Our experts utilize state-of-the-art equipment to fully clean your gutters top to bottom, riding you of dangerous clogs and potential problems. Looking for a fresh start? Our Chelmsford gutters installation services can provide you with a fresh start that will last a lifetime. We also offer construction services which can assist you with windows, siding, roofing, and much more. Contact our team today to learn more about our services, and request a FREE initial estimate. We look forward to hearing from you.
⦁ Elbow/Downspout Reconnection
⦁ Sealing Leaky Seams/End Caps
⦁ Drip Edge & Flashing
⦁ Correct & Reinforce Gutter Systems
⦁ Correct Water Passing & Dripping
⦁ Gutter System Tune-Ups

⦁ Correct & Reinforce Gutter Systems
⦁ Correct Water Passing & Dripping
⦁ Elbow/Downspout Reconnection
⦁ Sealing Leaky Seams/End Caps
⦁ Gutter System Tune-Ups
⦁ Drip Edge & Flashing

Mon-Fri: -8am-7pm
Sat: 9am-4pm
Sun: 9:30am-12pm
131 Rockingham Road
Derry, NH 03038
35 Long Pond Road
Tyngsboro, MA 01879