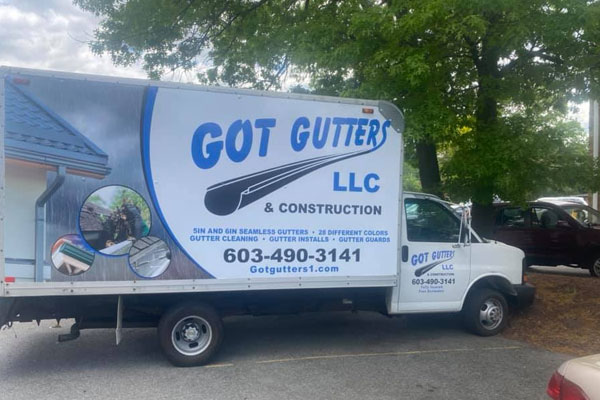 Extensive Gutter Cleaning Services
Extensive Gutter Cleaning Services
Cleaning gutters can be a hassle, luckily the team at Got Gutters takes care of the entire process. We utilize state-of-the-art equipment, as well as our own hands, to remove every last bit of blockage. Clogged gutters can lead to major damages, so it is best to get started on keeping them clean right away. Contact our team to learn more about our Nashua gutter cleaning services, as well as our installation options. We even offer construction services, upgrading your entire home from top to bottom.
Going Beyond Gutter Installation
Going Beyond Gutter Installation
Got Gutters has been providing expert gutter installation services for over a decade. We utilize the best options available for commercial and residential gutter installations, working hard to find the perfect solution to your gutter troubles. For any Nashua gutter installation services, look no further than our team of experts. Our gutter cleaning services can also take care of any clogs/blockages, while gutter guards can help prevent these scenarios from ever occurring.
⦁ Elbow/Downspout Reconnection
⦁ Sealing Leaky Seams/End Caps
⦁ Drip Edge & Flashing
⦁ Correct & Reinforce Gutter Systems
⦁ Correct Water Passing & Dripping
⦁ Gutter System Tune-Ups

⦁ Correct & Reinforce Gutter Systems
⦁ Correct Water Passing & Dripping
⦁ Elbow/Downspout Reconnection
⦁ Sealing Leaky Seams/End Caps
⦁ Gutter System Tune-Ups
⦁ Drip Edge & Flashing
Mon-Fri: -8am-7pm
Sat: 9am-4pm
Sun: 9:30am-12pm
131 Rockingham Road
Derry, NH 03038
35 Long Pond Road
Tyngsboro, MA 01879