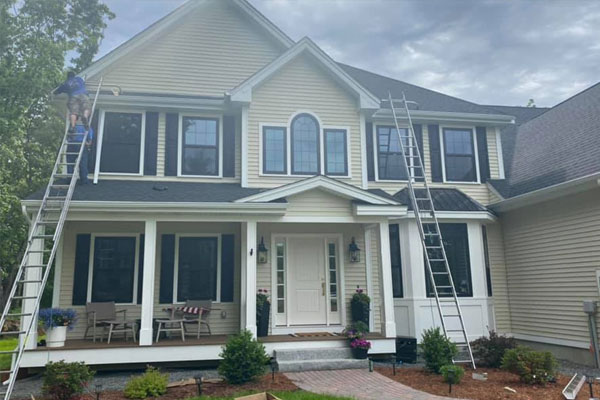 Gutter Installation & Cleaning Services in Pepperell, MA
Gutter Installation & Cleaning Services in Pepperell, MA
Got Gutters has provided the Pepperell, MA area with expert gutter services for over a decade, taking care of residential and commercial gutter installations alike! Our Pepperell gutter services eliminate the need for other contractors, since we handle everything from gutter cleanings to full installations. We also work on home construction projects, from roofing to powerwashing services. Contact us today for FREE estimate or to learn more about our extensive list of services!
Gutter & Construction Services
Gutter & Construction Services
Clogged or broken gutters will cause major issues for your home long term. From potential structural issues to basement flooding, it's never a fun story. Luckily, our Pepperell, MA gutter services can handle all types of gutter issues. We can perform gutter reconnections, leak assessments, reinforcements, and so much more. We work with residential and commercial properties, even condos and apartments, to find you the best type of gutter system. Contact us today to request a FREE initial quote and to learn about our full catalog of services.
⦁ Elbow/Downspout Reconnection
⦁ Sealing Leaky Seams/End Caps
⦁ Drip Edge & Flashing
⦁ Correct & Reinforce Gutter Systems
⦁ Correct Water Passing & Dripping
⦁ Gutter System Tune-Ups

⦁ Correct & Reinforce Gutter Systems
⦁ Correct Water Passing & Dripping
⦁ Elbow/Downspout Reconnection
⦁ Sealing Leaky Seams/End Caps
⦁ Gutter System Tune-Ups
⦁ Drip Edge & Flashing
Mon-Fri: -8am-7pm
Sat: 9am-4pm
Sun: 9:30am-12pm
131 Rockingham Road
Derry, NH 03038
35 Long Pond Road
Tyngsboro, MA 01879