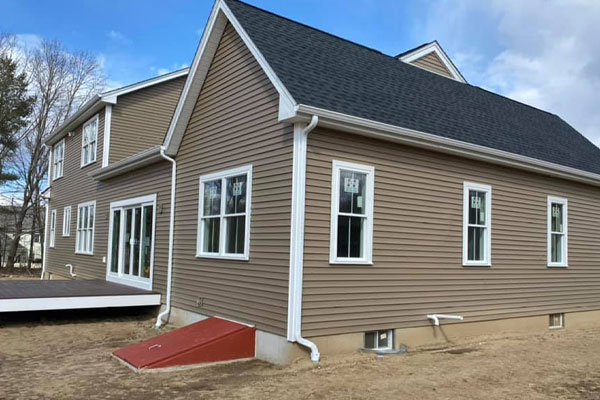 Gutter Installation & Cleaning Services Throughout Westford, MA
Gutter Installation & Cleaning Services Throughout Westford, MA
Got Gutters has been providing Westford gutter services for over one decade, taking care of everything from installation to cleanings. Clogged and outdated gutter systems can lead to costly damages, from flooding to structural damage. Our team utilizes the best gutter systems available and the top techniques to create a system that lasts a lifetime. We work with apartment, commercial, and residential gutter systems, so we have you covered. Contact our team today to learn more and request a FREE initial estimate.
Gutter Installation & So Much More!
Gutter Installation & So Much More!
We offer a wide range of services to ensure that every aspect of your gutter system is covered, from initial installation to optional gutter guard systems. We also offer construction services to the Westford, MA area, taking care of your entire property. This includes window installation, siding options, roofing services, and power washing. With state-of-the-art technology and techniques, there is no better provider of gutter services around. Contact us today to request a FREE initial estimate and to learn more about us.
⦁ Elbow/Downspout Reconnection
⦁ Sealing Leaky Seams/End Caps
⦁ Drip Edge & Flashing
⦁ Correct & Reinforce Gutter Systems
⦁ Correct Water Passing & Dripping
⦁ Gutter System Tune-Ups

⦁ Correct & Reinforce Gutter Systems
⦁ Correct Water Passing & Dripping
⦁ Elbow/Downspout Reconnection
⦁ Sealing Leaky Seams/End Caps
⦁ Gutter System Tune-Ups
⦁ Drip Edge & Flashing
Mon-Fri: -8am-7pm
Sat: 9am-4pm
Sun: 9:30am-12pm
131 Rockingham Road
Derry, NH 03038
35 Long Pond Road
Tyngsboro, MA 01879